Are you looking for ideas for a delicious easy dinner? Don't worry. You are not alone!
We all have times when we can't decide what to cook for dinner. Or, sometimes we might not feel like cooking a big meal; yet, we want to enjoy an easy dinner that we can prepare in less than an hour.
We did a little research for you to bring together the most preferred easy dinner recipes that will save lives on a busy night.
1. Veggie Pizza
For a quick and perfect crust, don't wait until your pizza comes. All you need is all-purpose flour and everyday ingredients. The great news is that you don't have to wait for the dough to rise. Could you wait 5 minutes and bake it? Enjoy.
2. Mushroom & Pasta
Want an easy dinner idea? You won't believe how much mushroom and pasta go together if you haven't tried. All you need is a bowl and a pan. Then, mix the two. Bon appétit.
3. DIY Tacos
Tacos are on everyone's list. But, what ingredients fit a taco most? We suggest a DIY taco bar. Let everybody choose their toppings from vegetables to olives or beans.
4. Tuna & Vegetable Wrap
If you are a fan of wraps, try this healthy and nutritious one from tuna fish and vegetables you will find at home. Add some canned corns to make it even more delicious.
5. Lentil Soup
This lentil soup will make a perfect recipe for easy vegetarian and healthy dinner on a cold winter night. Rich and simple ingredients together make it highly tasty and nourishing.
6. Pasta Salad with Yogurt Dressing
Macaroni is great with yogurt dressing for an easy dinner on crowded nights. You may have tried it with mayonnaise; skip it this time, use fresh plain yogurt instead. Add vegetables such as beans or pickles that go well with the creamy taste.
7. Buffalo Chicken Wrap
We have a perfect chicken menu that you can prepare in minutes. Buffalo chicken topped with fresh veggies and creamy cheese! Let the delicious tortilla wrap it tightly and have a feast.
8. Baked Spaghetti
Another easy dinner that is great for a crowded family. Spaghetti and meat sauce will give you the taste of lasagna. Try this one; you will add it to your favorite cycle list.
9. Chicken & Rice
This two go very well together. Shredded chicken breast and rice mixed with vegetables. You may either cook separately chicken parts and the vegetables; or make a single pot easy dinner by adding rice, too.
10. Turkey Stir-Fry and Vegetables
Plenty of crunchy vegetables and well-cooked turkey in a pot! A very delicious quick meal when you also crave turkey meat. Make it more filling by topping on rice or pasta.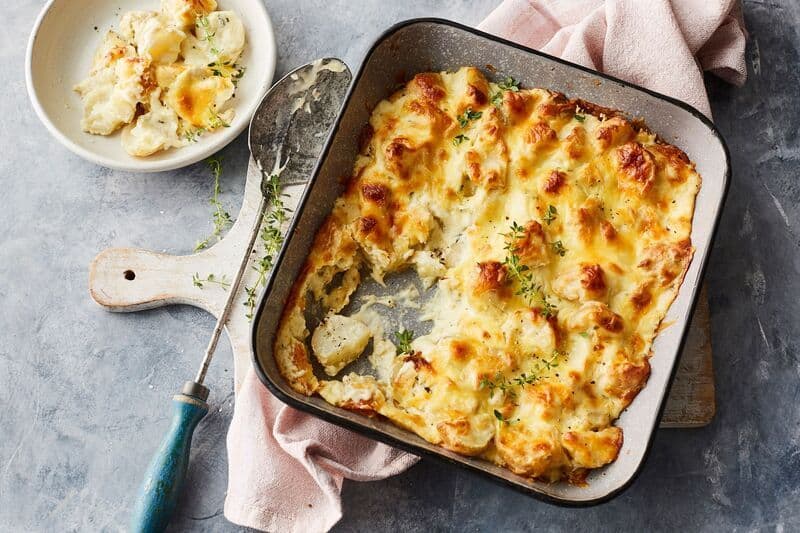 11. Potatoes & Sauce Tray Bake
Largely sliced potatoes in an oven tray will save much time, yet, one of the most delicious easy dinners ever. Ready in less than 30 minutes, this tray will accept any sauces.
12. Shakshuka/Menemen
Shakshuka, or Turkish equivalent Menemen, is perhaps the most famous easy dinner that you can make any time. With very simple ingredients, yet utmost taste, this one should be the number of your top easy meals list.
If you don't have any time at all, don't worry, there is another  easy way of dinner. You can order our delicious fried chickens and healthy salads from the nearest Belchicken restaurants in Belgium, Germany and France.